General Staging Tips for Sellers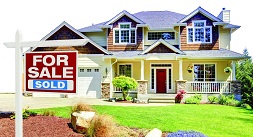 General staging suggestions for all sellers:

Yards:

Sweep front porch and walk and once a week, preferably on Fridays. Pull any visible weeds from the planting beds, add fresh mulch if needed. Add fresh new door mat. Regularly trim all bushes out of walk way, keep grass cut and edged. Clean outside A/C units, (may be hosed off).

Whole house suggestions:

De-clutter all rooms. General rule is no more than 3 of any one item in an area. Pack seldom used or extra items. Pack most family photos, de-personalize all rooms. Clean carpets. Touch up paint in all rooms to cover scuff marks, etc. Replace any air conditioning grills that are dirty or rusty. (New ones can be purchased cheaply at Home Depot or Lowe's) Clean all blinds and windows. Clean all appliances inside and out. Clean or dust all light fixtures.

All closets: Tidy shelves, re-hang clothing. Pack seldom used items to create the look of more space. De-clutter all closets and cabinets, pack unused items and organize items remaining.

Kitchen: Keep "staging" towels out. Inexpensive staging towels can be purchased at Wal-Mart. Store working towels under sink. Add fresh flowers or fresh baked cookies just before a showing.

All baths: display staging towels. Keep towels for family use out of sight. Add fresh soaps, candles, or flowers. De-clutter and organize all cabinets. De-clutter vanity areas. Tub, shower, and all fixtures should be cleaned and left spot –free. Store all personal toiletries under cabinet or otherwise out of site for showings.

All bedrooms: Make beds; keep all personal items out of sight.

Garage: Keep swept and organized. Stacks of boxes are OK.