What is the Process and What do Mortgage Lenders Want?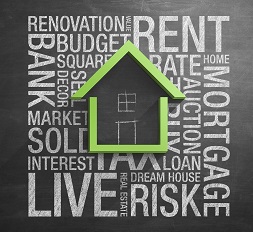 If you are in the market for a mortgage, you might think that lenders use some arcane formula to make their decisions — one that your average consumer simply cannot understand. The criteria mortgage lenders use is actually much simpler and down to earth and are controlled by  automated underwriting systems for Conventional, FHA, VA and USDA loans (the most common mortgage loans). 

Understanding what mortgage lenders are really looking for is essential for all homebuyers. Banks and other mortgage lenders must follow guidelines set by investors which are typically government sponsored entities or VA, FHA and USDA themselves.  These guidelines have become tighter in recent years.  That does not mean that you will not qualify for a mortgage, but it does mean you need to be pre-approved prior to shopping for a home. 
Pre-Approval V Pre-qualification
Pre-approved means that I, as your loan officer, have seen your credit, income and asset documentation and it is subject to your information remaining the same through closing and being approved by an underwriter during the process.   A Pre-qualification is not a Pre-approval. A Pre-qualification is simply based on a credit score and no other documentation so you could risk thousands of dollars in Earnest Money without knowing realistically whether you are ready to buy.  
Credit Info
Whether you are a first-time buyer or in the market for an upgrade, you can be sure the lender will scrutinize your credit history carefully and take a close look at your credit score. While a credit score on the lower end of the spectrum does not necessarily impact your chances of getting a mortgage, a low score could mean a higher interest rate.

Some loan programs have minimum credit scores but it's critical to talk to me before you attempt to work on your credit. Sometimes paying down balances or disputing accounts do more harm that good.  

I prefer to look at your big picture which includes credit, income and asset documents at the time you first start thinking about buying a home. Once we know our starting point, we'll talk about your goals and put together a Plan of Action to reach them. That may mean saving funds and paying minimums on your cards or loans rather than paying them off.  Let's figure out how to divvy up your funds for the biggest impact so you can buy a home with the least cost to you in the form of rates, closing costs and down payment. 
What Are "Debt-Ratios"?
Even if you have a stellar credit score, we want to make sure you can afford the monthly payments. I'll analyze your income, fixed expenses and discretionary income. The results of that analysis will tell me if you can realistically afford your monthly payments.

This analysis will include not only the monthly mortgage payment but all housing-related expenses — things like property taxes, mortgage and homeowners insurance and any homeowners association fees. Your own analysis should include those same factors. You may find that shopping for a less expensive home makes sense, especially if the monthly payments would be a stretch financially.

I like to know your comfort level in a house payment because you do not want to live your life around it; if you break a leg and have no income for a couple of months, I don't want you sweating a payment.  Once I have your income, asset and credit information, I like to provide you a number of mortgage options of which some will be in your comfort zone and others may show you the maximum at which you can qualify.  
Appraisal and closing
Once you have  home under contract, we'll order and analyze the appraisal for the property.  In some cases, we may need a second independent appraisal before approving the loan. Once your appraisal is in, your file will go to final underwriting, then the closers with the lender, title company and attorneys.  We will close shortly after that and you can get your keys and  move in!

No matter what type of home you are looking at or what size mortgage you need to make it happen, I want to make sure you are familiar with the proces and what we will be needing from you along the way.   I hope this has been helpful!  

CALL ME - Juli Coen - 210-845-4695

Or EMAIL ME - Juli Coen - Juli@CoenHomeLoans.com